It's so strangely soothing to see everything SO organized.
1. Bring in Bins

The easiest way to gain extra space is with a storage system. Try lockers, a rolling workbench, and plastic bins.
2. Install Tracks

Gladiator's GearTrack Channels turn a wall into an opportunity. It always makes you want to rake (OK, that one may be going a little far). The neon extension cord is also a fave.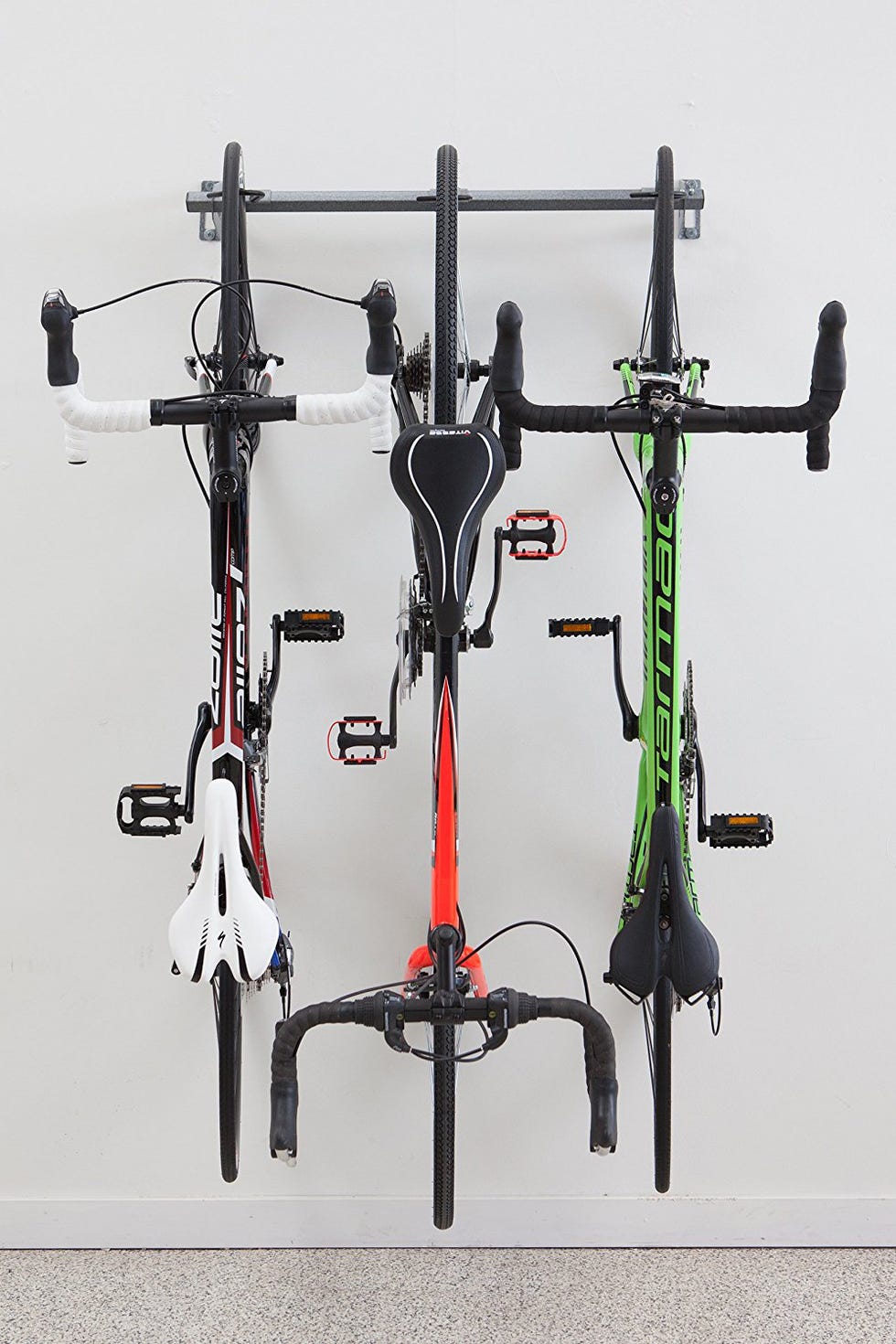 3. Mount Bikes
Leaning them against a wall just won't cut it (even with a kickstand). This steel rack, which comes in sizes big enough for a family, installs in minutes.